Sunflower headers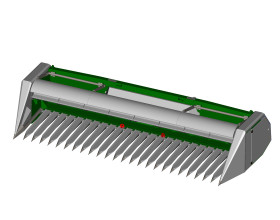 Product Code: 00000027
Sunflower header MAANS-S750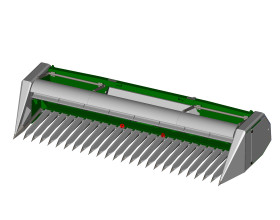 Product Code: 00000028
Sunflower header MAANS-S940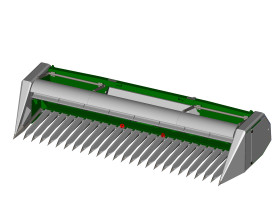 Product Code: 00000295
Sunflower header MAANS-SS570
Sunflower headers
Buy a sunflower header. Sunflower headers from the Ukrainian manufacturer MAANS.
Ukraine is one of the largest producers of sunflower oil, sunflower crops and the area of its cultivation are growing every year. More and more enterprises aim at engage in this culture, due to its profitability and the demand for sunflower oil, not only in Ukraine, but also throughout the world.
As in the whole world, so in Ukraine, the effectiveness and quantity of the harvested crop depends not only on the manufacturing technology, weather conditions, but also on the method and efficiency of collecting sunflower seeds. This is exactly what the Ukrainian company MAANS does, manufacturing and designing effective components for agricultural machinery. So our company offers high-quality sunflower headers. Our products are made from high-quality foreign components of German and Italian production. High-quality stainless metal and special modern technologies for painting agricultural units.
Our sunflower header is universal, it allows you to harvest sunflower regardless of the sowing width. It doesn't require additional settings, you can collect sunflowers with a row width of 40 to 75 cm. The reel is adjusted by the operator, directly from the cabin, which allows you to quickly set up the harvester for harvesting different varieties of sunflower. The feeding auger is a single construction without additional connections and fasteners, which provides maximum reliability and efficiency. Also, the feed auger drive is equipped with a torque limiter, which additionally protects against the possibility of foreign objects.
The MAANS company is a Ukrainian manufacturer of high-quality headers for harvesting sunflowers, our headers will help you harvest your crops with minimal losses, quickly, qualitatively and reliably. Contact our managers and we will help you to choose your sunflower header option.
Your message has been successfully sent.