Soybean headers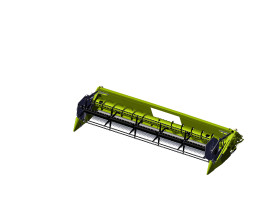 Product Code: 00000024
Soybean header MAANS-CONTOUR F660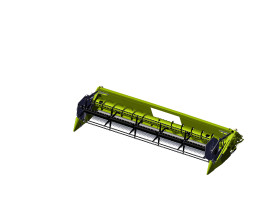 Product Code: 00000025
Soybean header MAANS-CONTOUR F750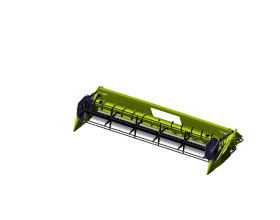 Product Code: 00000026
Soybean header MAANS-CONTOUR F900
Soybean headers
Buy a soybean header. Flex headers from the Ukrainian manufacturer MAANS.
With the development of technologies in agriculture, companies which growing various crops began to pay more and more attention to harvesting methods. Leguminous crops such as soybeans are no exception, soy crops in Ukraine are increasing every year, and the demand for them is growing. Hence the problem of effective harvesting, which is picky about the surrounding conditions. So, for example, it is estimated that when harvesting cereals and legumes, the most losses occur precisely on harvesters for harvesting soybeans and others.
Because traditional soy headers are usually used when harvesting grain and are universal for almost all types of crops. This approach is wrong, for example, an ordinary grain header is not very suitable for effective harvesting of soy. Low-growing varieties are often very difficult to harvest with harvesters of this type.
For example, if one soybean pod is lost from one stem, the losses can be from 1 to 2.5 quintal per hectare.
That is why the MAANS company, having studied all available technologies used in modern agriculture, created its headers for efficient harvesting of soy and legumes.
Flex headers is a technology that helps to effectively regulate the cutting height of the stem on uneven soil surfaces on which soybeans grow.
Also, a special system was developed for all the company's headers, which automatically compensates for all transverse and longitudinal (relative to the movement of the harvester) uneven ground - MAANS Contour.
Automatic control of the reel, its optimal height and speed, as well as the auger fingers located along the entire length, which allow evenly supplying the mass.
The durability and reliability of our soy headers is provided by foreign components from countries such as Germany and Italy. The lower sides of our headers are made of hardened stainless steel, for painting we use specialized paint for agricultural machinery, which definitely ameliorate their durability and protection against the harmful effects of corrosion.
Buy headers for harvesting soybeans from the Ukrainian manufacturer of quality headers MAANS. Increase your harvests by harvesting them with quality headers.

Your message has been successfully sent.